Mortgage market continues to shift rapidly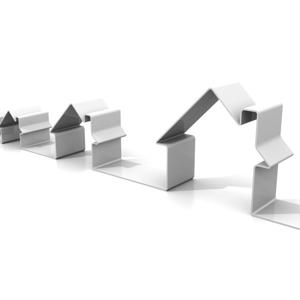 May 2, 2017
A wide variety of issues have held the mortgage market back over the past several years, from slow economic recovery and wage growth to concerns over additional mortgage risk and limited housing supply. In some form or another, all of them still linger, but in general the market is healthier now than it has been in years.
"An expected refinancing decline is largely due to rising rates."
Likely the biggest issue right now, though, is how changing affordability will affect both would-be buyers and current owners looking to refinance, according to HousingWire. Recent data from the Mortgage Bankers Association shows that there might be as little as $500 billion in refinance value this year, down from about $900 billion last year, which itself wasn't as robust as it perhaps could have been. This is largely due to rising rates. Meanwhile, purchase origination values could rise to $1.1 trillion - up 10 percent from 2016 - despite the fact supply of for-sale properties remains extremely limited.
Navigating risk
To this point, however, purchase mortgage volume would have almost certainly been greater over the past several years if lenders had a greater appetite for taking on mortgage risk in the wake of the housing market's crash. While there has been plenty of progress when it comes to mortgage availability during that time, experts say it's still nowhere near pre-recession levels and likely won't be for some time to come. This is despite the fact that credit risk remains extremely low overall, according to the latest National Mortgage Risk Index from the American Enterprise Institute's International Center on Housing Risk.
Through the end of January - the latest month for which data is available - the risk index for purchases came in at a reading of 12.6 percent, up from 12.4 percent on an annual basis and 11.8 percent from the same month in 2015, the report said. Meanwhile, refinance risk actually fell to 11.1 percent, a decline from 11.8 percent a year earlier. However, this was likely due to lower-risk homeowners coming into the market to make their mortgage terms more affordable, rather than banks tightening standards.
"Despite a rise in mortgage rates, agency purchase demand continued to surge by double-digits in January," AEI wrote in explaining its findings. "The explanation is that credit easing by the agencies has resumed and is helping borrowers offset higher mortgage rates."
"Mortgage rates ticked up slightly to start the week."
Rates remain a mixed bag
Meanwhile, the average mortgage rate available to buyers seeking 30-year fixed-rate home loans ticked up slightly to start the week, according to the latest data from Bankrate. That number climbed slightly to 3.89 percent from the previous week's 3.85 percent, and was down from 3.99 percent on an annual basis. At the same time, 15-year FRMs, which are popular among refinances, rose to 3.1 percent from the previous week's 3.05 percent.
With all this in mind, both buyers and refinancers may be wise to get into the market as soon as possible, before prices and rates alike hit even higher points than have already been observed.
If you liked this article, consider signing up for our weekly Buzz recap email! Sent every Friday morning, it's a quick way to catch up on all the industry news and happenings at Avantus. Click here to sign up!