Getting mortgage approval can still be tough for some shoppers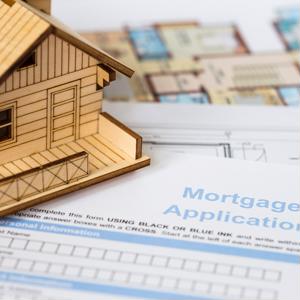 May 11, 2017
One of the most prominent characteristics of the housing market since the end of the recession has been the fact that mortgage lenders are keeping credit availability fairly restricted. While there has been some loosening in the past year or two, it remains near-historically difficult to get a mortgage application approved, despite the improving economy. To that end, some experts believe this is holding back a more robust return to a strong housing market, but things could soon change.
"Home shoppers still have to carry high credit scores."
Mortgage default risk is at some of the lowest levels ever observed in the housing market, but data suggests that home shoppers still have to carry extremely high credit scores to ensure they'll be rubber-stamped by lenders, according to a report from the Orange County Register. While none want to return to the days of too-broad credit qualifications seen prior to the economic downturn, the fact remains that standards are still incredibly restrictive in comparison with anything resembling historical norms.
What's changing?
The good news is that there have been some positive shifts in how lenders will extend mortgage credit to would-be buyers these days, but even those come with a caveat, the report said. For example, jumbo loans - which, as the name implies, are given to people buying more expensive properties - are much easier to get than they used to be, because lenders tend to see more affluent buyers as a better risk. In addition, loan-to-value ratios for most mortgages are changing as well, indicating that lenders are more willing to work with buyers making smaller down payments.
Meanwhile, mortgage rates are starting to fall from some of the higher levels observed in the past few months, which could serve to bring more people into the market, according to The Wall Street Journal. In late April, rates fell below 4 percent for the first time since November, and experts believe that could push more people to get into the market. This may be true of both buyers - who would be more likely to be encouraged ahead of the spring shopping season - and current owners who want to refinance.
"It's hard for many to even consider buying in hot markets."
Some markets still price out many shoppers
The other issue when it comes to people actually purchasing houses in the near future is many of the nation's hottest housing markets have heated up to such a point that it's hard for many Americans to even consider buying there, according to Trulia. For instance, teachers are likely to have difficulty buying in places like San Francisco, Los Angeles and San Diego, as well as Denver and Honolulu. Those California cities in particular were also likely to prove tough markets for first responders looking to buy.
With all these issues in mind, shoppers need to make sure they can adequately afford any mortgage they seek, along with a sizable down payment. The ability to keep ongoing costs as low as possible is vital to ensuring a planned purchase goes as well as possible.
If you liked this article, consider signing up for our weekly Buzz recap email! Sent every Friday morning, it's a quick way to catch up on all the industry news and happenings at Avantus. Click here to sign up!